Your PERIAL Asset Management shareholder experience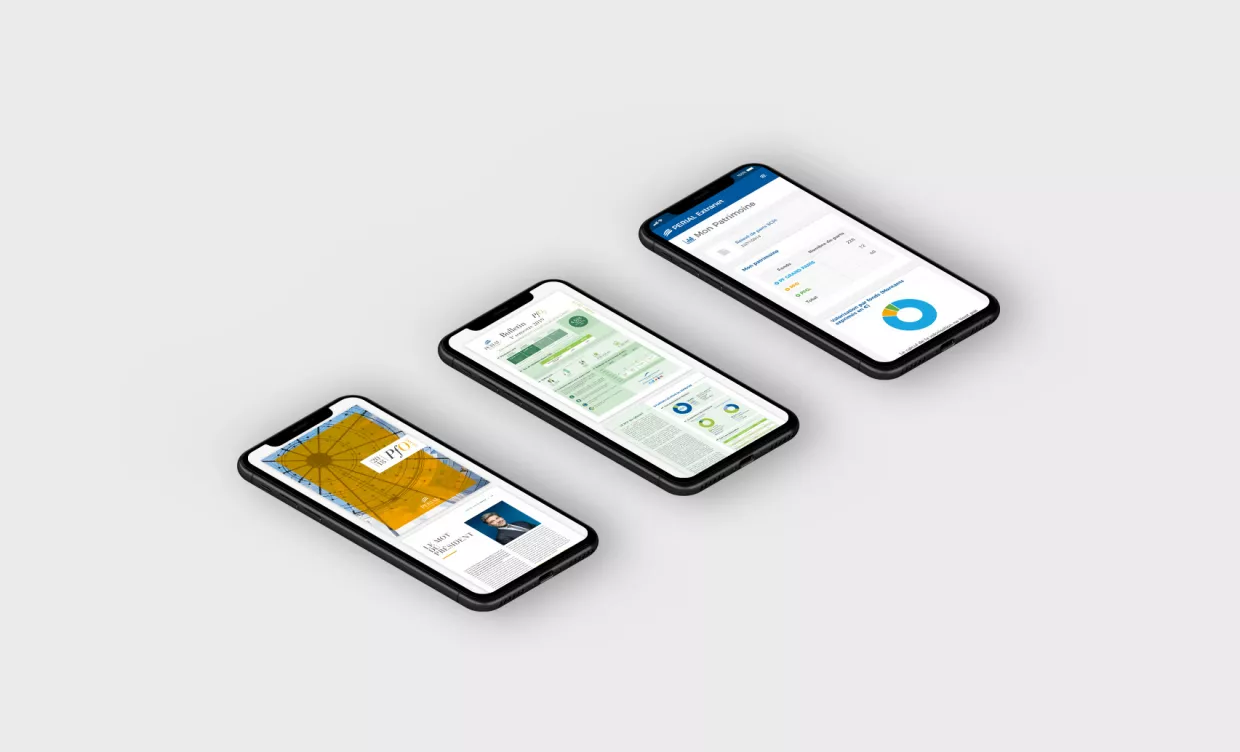 Receive potential income every quarter
To help you track these payments, you will receive an SMS each quarter with the amount of the potential dividend and the date of payment.
Track your investment
Every quarter you will receive an information bulletin or REIT newsletter featuring all the latest updates: dividend amounts per share, new buildings, performance, results, etc., along with contributions from our experts who explain major market issues.

You will receive an annual report detailing what has happened with your REIT over the course of the year.

The REIT General Meetings provide an annual opportunity for us to get together. At these meetings, we present the performance of the funds, our opinions and management decisions with an explanation of the economic background. Because real estate investment is embedded in the real economy.
Get help with your tax return
Every year, prior to doing your tax return, you will receive a tax statement to help you complete your forms. We also provide a tax hotline allowing you to speak with an expert who can answer all your questions.
A financial advisor is here to help
Your Investment Advisor is available at any time to answer your questions and assist you in the management of your real estate investments.
An efficient client service department rounds out your tailored support options.
You stay in control
You can visit your personal account at www.perial.com around the clock to track your real estate investments, dividend amounts and view regulatory documents for your REITs.
Tout comme dans l'immobilier classique, personne ne peut garantir les loyers perçus. L'expertise de PERIAL AM, basée sur plus de 50 années d'expérience, consiste à choisir les immeubles et les locataires selon des critères précis. Par ailleurs, la diversification du patrimoine des SCPI vise à mutualiser les risques locatifs du patrimoine.
Les revenus des SCPI PF Grand Paris, PFO, PFO2, peuvent couvrir une partie du remboursement du crédit. Par ailleurs, si le revenu des parts n'est pas suffisant pour rembourser le crédit, ou en cas de baisse des prix lors de la vente des parts, vous devrez rembourser la totalité du crédit restant dû. La valeur des parts et les revenus qui sont attachés aux SCPI PF Grand Paris, PFO, PFO2 peuvent varier à la hausse comme à la baisse en raison des variations du marché immobilier et des conditions de location des immeubles. Bien entendu, les performances passées ne préjugent pas des performances futures
Tout comme dans l'immobilier classique, acheter des parts de SCPI est un investissement long terme dont la liquidité est limitée, le capital et les revenus non garantis.