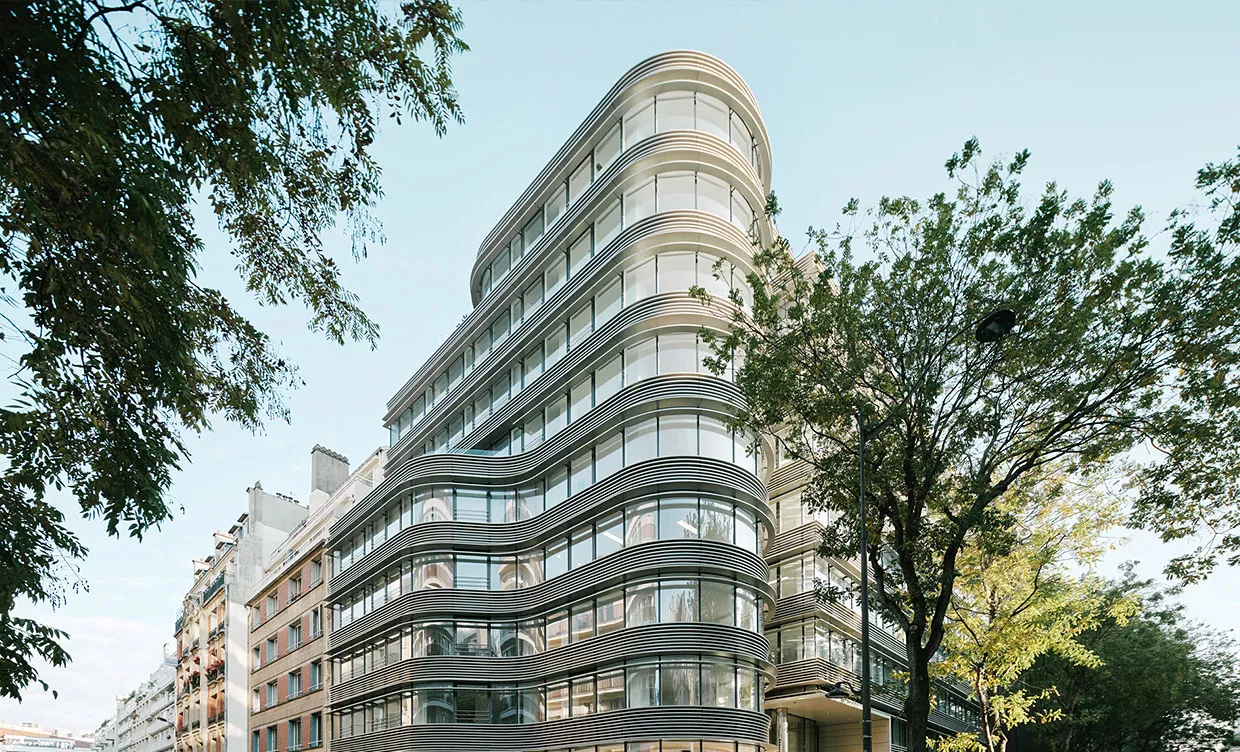 Since 1966, the PERIAL Group has applied it expertise to the entire real estate value chain. Through our business lines, asset management and real estate development activities, we invest in innovative, sustainable, human solutions. We believe sustainable performance is the only kind that matters.
PERIAL Positive 2030
PERIAL Positive 2030 is a program that is being implemented at the Group level.
This ambitious plan strengthens our Environmental, Social, and Governance (ESG) commitments, ensuring that they are consistent and embedded in all our activities.


Climate
Actively contribute to the fight against climate change


Community
Develop the conditions needed for lasting social harmony


Territories
Working to create more inclusive territories
For over 10 years, PERIAL AM has made sustainable development a key part of its real estate management strategy. The creation of the PFO2 SCPI in 2009 allowed the management company to stay ahead of the market by introducing an ambitious, pioneering approach in the area of environmental performance.
PERIAL Asset Management includes environmental, social and governance (ESG) criteria in the implementation of its investment strategy and asset management. The investments are selected based on their ESG attributes or their potential for improvement and compatibility with the non-financial objectives of the funds, in addition to the financial performance objectives.
60

60 criteria are included in our evaluation grid for the buildings' ESG performance

40 %

Our eight-year target for the reduction of electricity consumption in PFO2 buildings

30 %

Our eight-year target for the reduction of water consumption in PFO2 SCPI buildings

2019

Launch of the PERIAL 2030 Climate Plan

.

Our Socially Responsible Investment Label (Label ISR in French) for the PFO2 SCPI reflects our commitments
PERIAL Asset Management
For over 50 years, PERIAL Asset Management has pursued innovation in its management of real estate funds. In a rapidly changing sector, our teams are committed to managing the assets in our funds in a responsible manner. We have strong experience in the construction and operation of buildings. This expertise is central to our vision and our choices. It determines the the financial, environmental and social performance of the assets we manage.
1966

PERIAL Asset Management founded, launch of the "PF1" SCPI

4 SCPI

A range of 4 complementary SCPI: PF Grand Paris, PFO2, PFO, PF Hospitalité Europe

€5.3 billion

€5.3 billion under management

500

Management of over 500 buildings

52,000

Over 52,000 shareholder clients

1,300

Over 1,300 tenants use the buildings we manage
Warning :
Data as of 12/31/2021. Past performance is not a reliable indicator of future performance.
Our values
A Responsible Group
When you entrust us with your money, we commit to providing you with optimal and responsible real estate investment solutions. We are aware of the multiple effects that real estate has on our societies. They offer levers for performance that can help to resolve major climate, population and health issues. So, every day, we work to respond to these major challenges by integrating Environmental, Social and Governance (ESG) issues into our decisions and actions.
An Independent Group
PERIAL Asset Management is a family-owned management company that has carried on a family tradition of bold entrepreneurship for over half a century. Our independence ensures the freedom of our vision, management and decision-making. We act out of conviction, with the sole objective of aligning our interests with those of our clients.
An Innovative Group
Creator of one of the first SCPI on the market. Founder of the first SCPI to include an environmental strategy in its management. The first management company to launch an SCPI after the financial crisis of 2008, and in 2020: PERIAL Asset Management cultivates a visionary, pioneering spirit. We ensure that the interests of society remain central to our concerns and management procedures by questioning the mixed uses of our buildings, how they develop over time, their environmental footprint, social impact, and by reducing our carbon footprint.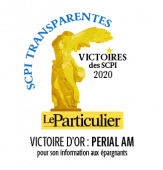 Victoire d'or pour son information aux épargnants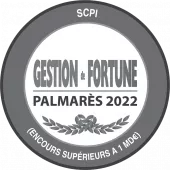 Palmarès Gestion de Fortune 2022
Trophée Finance Responsable 2021