Our ESG strategy for the PFO2 REIT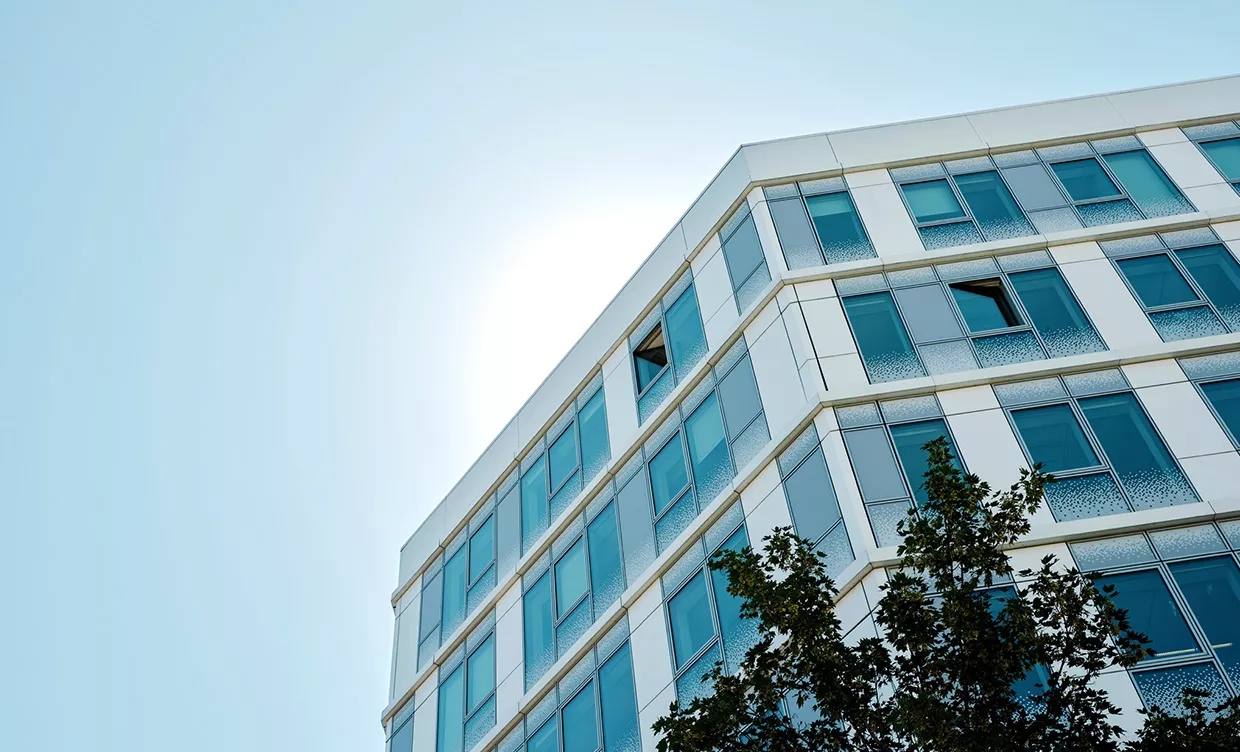 PFO2 takes environmental, social and governance (ESG) issues into account in the implementation of its investment strategy and asset management. The investments are selected based on their ESG attributes or their potential for improvement and compatibility with the non-financial objectives for the funds, in addition to the financial performance objectives
The PFO2 REIT obtained the real estate SRI Label in December 2020
The PFO2 REIT's commitment to the environment since it was first launched in 2009 has certainly paid off. It now has a capitalization of over €2 billion. 60 criteria are constantly assessed for over 200 buildings, which means that the REIT assesses and improves over 12,000 ESG criteria for its property portfolio.This increases the impact of its ESG approach.
PERIAL Asset Management uses the "Best-in-Progress" principle to manage the PFO₂ REIT by seeking to improve the ESG score of the real estate assets, which represent at least 90% of PFO₂'s net assets, and to define a suitable plan for improving each asset in order to achieve the following objectives within eight years of acquiring the asset:
40% reduction in primary energy consumption or achieving an annual consumption threshold of 200 kWhPE/m²;
30% reduction in water consumption or achieving a daily consumption threshold of 45 liters/person;
The reduction of energy consumption, and the related reduction of greenhouse gas emissions, help to mitigate the impact of the PFO₂ property portfolio on climate change.
A collective approach
The right balance, resulting in the achievement of the targets for the reduction of energy and water consumption, is dependent on the quality and completeness of the consumption data collected. This depends on the commitment to this approach and to ESG targets in general on the part of all those who use the buildings, such as tenants and service providers.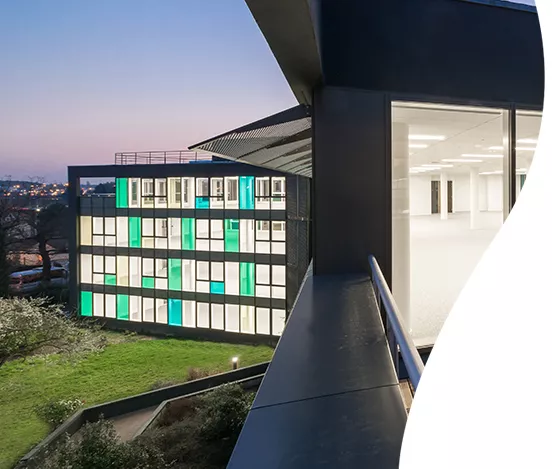 Velizy-Villacoublay (78)
Replacement of the façades

Installation of a heating/cooling system

Installation of a double-flow ventilation system with energy recovery

Increased roof insulation

Installation of charging stations for electric vehicles
This redevelopment, combined with upgrading of services resulted in the following benefits:
A rent increase of +56% after the redevelopment
A +76% increase in the appraised value after the redevelopment
Asset by asset assessment
In order to reach these objectives, annual action plans are drawn up for each asset, featuring initiatives that promote environmental performance. Energy and water consumption are recorded in common and private spaces, with the tenants' assistance. This data is consolidated on a digital platform.
If the data cannot be obtained, extrapolations are made based on good practices in the sector, such as place benchmarks (The French Sustainable Real Estate Observatory-OID), or on data from previous years.
Cette démarche présente toutefois certaines limites puisque l'atteinte des objectifs est subordonnée à la qualité et à la complétude des données collectées, au montant des dépenses d'investissement nécessaires pour atteindre ces objectifs et à l'engagement en matière ESG des différentes parties impliquées dans l'utilisation de l'immeuble (locataires, prestataires immobiliers…).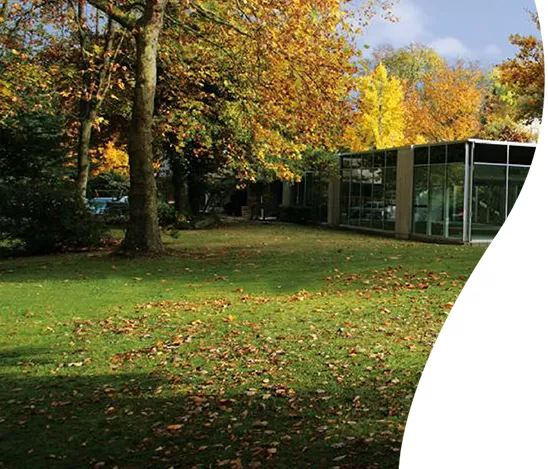 Orsay (91)
Reduction of operating periods for production equipment

Introduction of motion sensor lights for outdoor lighting

Participation in the CUBE 2020 competition Mobilization of all the relevant stakeholders
The implementation of these various actions led to a 17% improvement in the building's energy performance between 2016 and 2017.
Evaluation grid
In order to assess the ESG performance of each asset, PERIAL AM produced an evaluation grid to give each asset a score between 0 and 100 based on the following criteria (non-exhaustive list):
environmental criteria, such as a building's energy performance, greenhouse gas emissions, water and waste management, biodiversity and any certification or labels earned for the asset;
social criteria, such as site mobility and accessibility, the health and comfort of occupants, services provided to occupants, contributions to local development, and certification or labels earned for the asset in the area of health, well-being or connectivity; and
governance, such as management of the management company's subcontracting chain, tenant, user and local community relations, resilience to security and climate risks, and the existence of CSR policies introduced by the tenant(s).
Saint-Priest (69)
Introduction of a control system for the heating/cooling production and distribution system

Gradual improvement of operating periods

Shutdown of terminals in the evening and on the weekend

BREEAM-in-Use certification
The implementation of these various actions led to a 22% improvement in the building's energy performance between 2013 and 2014.
A dedicated team
The data for each asset is collected by our 15-strong team of technical and environmental experts through Property Managers, who assist with PFO2 assets and, if necessary, bring in the services of specialist engineering firms. A team in charge of the PERIAL AM responsible investment policy verifies and validates the collected data.
The ESG score is updated annually for each asset.
Disclosure Regulation
The PFO2 REIT is classified according to Article 9 of the Disclosure Regulation.